---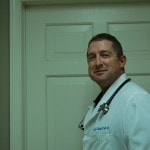 John J. Knight, PA-C
Clinical Director – Walker Site
HEALTHremède Occupational & Family Medicine
John has been a member of the HEALTHremède Team  since November of 2013. He is a graduate of the University of Texas Medical Center School of Medicine, and Military Academy of Health Science Center, Bachelor's Degree in Physician Assistant Studies, 1995 and earned a Master's Degree in Domestic Preparedness from the University of Nebraska Medical Center School of Medicine,  2004. John has practiced in a variety of clinical settings over his 20 year professional career. Most notable of John's experience is his over 27 years of Military Medical experience. He has centered practice focus with decades of Military Medicine, is also a certified Flight Surgeon conducting Aviation – Aeronautical Flight Physicals, Emergency and Trauma Medicine , Occupational Medicine, and Family Medicine experience, making John a valued member of the HEALTHremède Team. 
Of note, John holds the rank of Lieutenant Colonel in the Louisiana Army National Guard with over 27 years of combined military, executive leadership, and professional experience. John has served both on Active duty, and in a reserve status within the Army, is a combat veteran with multiple combat deployments serving abroad, throughout the middle east, as well as throughout the United States in a variety of capacities.  
John is board certified by the NCCPA, Certified Army Flight Surgeon, FMCSA/NRCME, and holds an active license as a Physician Assistant with the Louisiana State Board of medical examiners since 1995.  John is a native resident of Livingston Parish, and has lived and worked in and around Baton Rouge Louisiana for most of his professional career.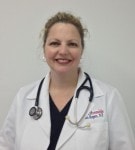 Barbara W. Rogers, F.N.P.
HEALTHremède Occupational & Family Medicine
Barbara has been a team member of HEALTHremède since January of 2015. Barbara has a graduate Master's degree in Advanced Practice Family Nursing from Louisiana State University, New Orleans, Louisiana, 1997, and a Bachelor's of Science in Nursing from Southeastern Louisiana, 1993. She has practiced clinical medicine across a broad array of specialties with experience in Internal Medicine, Sport's Medicine, Critical and Surgical Care, Family Medicine, Advanced Wound Care specialties, and Urgent Care settings. Barbara's election to join the HEALTHremède team brings with it her years of clinical and leadership experience in Advanced and Skilled Nursing, allowing better access and quality of care to our patient populations. She holds an active license in Family Nurse Practice with the Louisiana State Board of Nursing since 1997, and is certified via the FMSCA/NRCME.
Barbara is from Central Louisiana, and currently resides in Denham Springs, Louisiana. She has worked and practiced in a professional setting throughout the Baton Rouge and surrounding areas for over 18 years.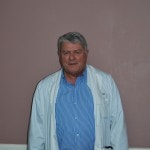 Alonzo Wilder, PA-C
HEALTHremède Occupational & Family Medicine
Al Wilder is a graduate of Northwestern University Physician Assistant Program in Boston. He was in the Army Medical Corp where he worked in ER & surgery. He later worked at Georgetown Medical School Community Health Plan in Family Medicine, and at Kaiser Permante HMO in Internal Medicine-Family Practice. Wilder moved to Denham Springs in 1996 and worked at Family Health of Louisiana, and then at Baton Rouge General in Livingston, La. Wilder joined HEALTHremède team part-time at the Goodwood location in October of 2015.
He was licensed by the State Board of Medicine, Virginia, 1973-1996, and is licensed by the State Board of Medicine, Louisiana, 1996-current. He is NCCPA board certified, 1988, and FMSCA/NRCME certified, 2014.
Amanda Easley, FNP-C
Clinical Director- Goodwood Site
HEALTHremède Occupational & Family Medicine
Amanda joined the HEALTHremede team in January 2016. Amanda holds a Master of Science in Nursing, Southeastern LA University, 2016, and is licensed as a family nurse practitioner through the Louisiana State Board of Nursing. She earned a Bachelor of Science degree in nursing from Southeastern LA University in 2006 as well as a Bachelor of Science degree in Biological Sciences from Louisiana State University in 2002.
She previously worked as a registered nurse in the local emergency department as well as a school nurse in East Baton Rouge Parish.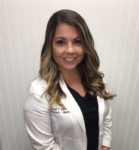 Brittany Hammond, PA-C
Clinical Director- Perkins Site
HEALTHremède Occupational & Family Medicine
Ms Hammond is a Physician Assistant who joined our team in September of 2017.  Brittany attended Northwestern State University for her BS in Biology and Louisiana State University Health Sciences Center, Shreveport for her Masters in PA studies. She has experience in rural health Family Medicine.  Ms. Hammond is from the Bossier area and currently resides in Baton Rouge.  She is a member of the American Academy of Physician Assistants and the Louisiana Academy of Physician Assistants.